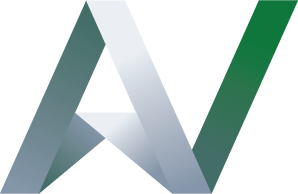 AutoVision Speakers
---
Brian Krinock
Senior Vice President | Toyota Motor Engineering & Manufacturing North America, Inc.
Brian Krinock is senior vice president, Vehicle Plants for Toyota Motor Engineering & Manufacturing North America, Inc. (TEMA). TEMA supports Toyota's engineering and manufacturing operations in North America. In his role, Krinock is responsible for Toyota's seven vehicle assembly plants.

Prior to his current role, Krinock served as president of Toyota Motor Manufacturing Canada, Inc. (TMMC) for five years. TMMC assembles the Corolla, RAV4 and Lexus RX 350 and Lexus RX 450h vehicles. He also served as vice president of manufacturing at TMMC responsible for overseeing all vehicle manufacturing operations as well as production control.
Lawrence Brown
Executive Director | American Lightweight Materials Manufacturing Innovation Institute (ALMMII)
Mr. Brown has more than 30 years of aerospace and marine experience in materials joining. Throughout this time he has gained a working knowledge in various joining processes for metal alloys – both lightweight and high temperature superalloys. His efforts have led to advanced joining methodologies for fabrication of advanced military and commercial engine hardware, and have yielded six patents as co-inventor.

As the Executive Director of ALMMII, Mr. Brown is responsible for day-to-day management and leadership of the organization, including interface with the ONR Contracting Officer's Technical Representative (COTR). Mr. Brown has been employed by EWI for over 13 years, and most recently served as that organization's Director of Government Technology Programs. Prior to this role he held leadership positions as Director of the Project Management Office and Director of Engineering.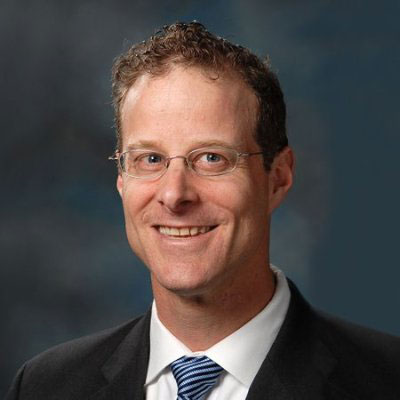 Gary Silberg
National Sector Lead Partner | KPMG
Gary Silberg is KPMG's national sector lead partner for the automotive industry, as well as the global lead partner for Delphi Corporation and Ford Moto Company.

Silberg has advised Ford Motor Company on its three most recent divestitures and Chrysler Corporation on its transaction with Fiat. He also has extensive knowledge and experience working with Tier 1 automotive suppliers, including their aftermarket businesses.

He has published several white papers recently on self-driving cars and connectivity, including the most recent one, "The Clockspeed Dilemma."

Silberg is a certified public accountant with an MBA from the University of Chicago and a bachelor's degree in accounting from the University of Missouri-Columbia.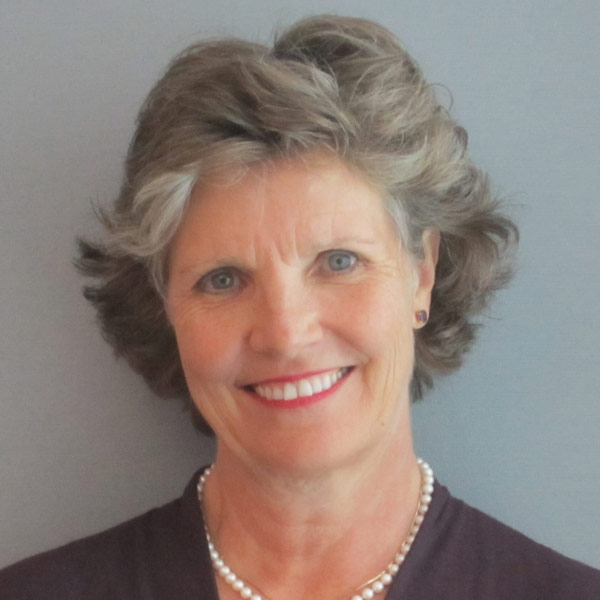 Birgit Matthiesen
Director of Canada-US Cross Border Business Affairs | Arent Fox
Birgit has a strong and unique perspective of the issues facing Canadian and American cross-border supply chains. She began her career as a Canadian Customs and later as an immigration regional manager along the Quebec/Vermont border, followed by 25 years at the Canadian Embassy in Washington. Prior to joining Arent Fox, she served as the eyes and ears for Canada's largest business association. In short, Birgit knows the border and beyond. Birgit's specialties reflect a career building a network of cross-border interests. She has worked within the Canadian Government, has represented Canadian business interests to American officials and members of Congress, and has built a solid record of advocacy in the United States for Canadian companies and their American business partners.
Mike Jackson
Director of Technology | OESA
Mike A. Jackson is the executive director of strategy and research at OESA and leads the association's data compilation and analytics, identifying and researching industry trends and producing relevant analysis.

Jackson has more than 20 years of progressive experience in strategic planning, market forecasting and management consulting. He also served as director of vehicle production forecasting and senior manager of vehicle production forecasting at CSM Worldwide which was acquired by IHS in 2010. Jackson has also held various marketing analyst and marketing strategist positions at AFL Automotive (Alcoa Fujikura, Ltd), Faurecia and Sommer Allibert.

Jackson holds a bachelor of science in business, management strategy from Eastern Michigan University and a master of business administration in international business from Wayne State University
Jon Coleman
Director, City Solutions | Ford Smart Mobility
Dr. Jon Coleman is Director, City Solutions, Ford Smart Mobility, LLC. He leads Ford's efforts to work with municipalities to implement solutions that address growing urban mobility needs. He plays a key role in connecting Ford's internal capabilities and thought leadership with external partners to increase accessibility to everyone moving in and around cities.

Jon has been involved with sustainability at Ford for almost 20 years working to embed advanced technologies into products and services. He has represented Ford at venues such as the United Nations, TED, the Clinton Global Initiative and the Academy of Management.
Matt Bevin
Governor | Commonwealth of Kentucky
Matt Bevin was elected Governor of the Commonwealth of Kentucky in 2015. He is a husband, a father of nine children, a veteran and a small business owner. In just his first few months, Gov. Bevin already has instilled business practices in government by successfully enacting a budget that cuts spending and provides a stronger financial foundation. He also is successfully revolutionizing Kentucky's workforce development system and reducing the amount of government red tape.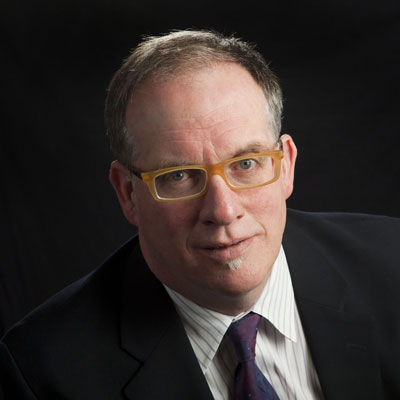 Lindsay Chappell
Industry Editor | Automotive News
Lindsay Chappell is the Industry Editor for Automotive News, the auto industry's largest trade publication. A 30-year veteran in business journalism, he has covered the auto industry since the 1980s, including OEMs, suppliers and retailers. He has also written for Automotive News Europe, AutoWeek, Advertising Age and Investor's Daily.
Scott Paradise
Vice President, Marketing and Business Development | Magna International
Scott E. Paradise was appointed Vice President Marketing and Business Development for Magna International in July 2005. He is responsible for working with the Magna product groups in supporting their global growth strategies. In addition, he is actively involved with senior management from the automakers in resolution of cross-group issues and opportunities. He also oversees Magna's corporate North American marketing group and initiatives.
Douglas George
Consul General | Canada
Douglas George is the Consul General of Canada in Detroit, and is responsible for the States of Michigan, Ohio, Kentucky and Indiana. He is a career diplomat with over 30 years of experience, and most recently served as Canada's Ambassador to Kuwait.

Recognized as a trade policy expert, Mr. George has worked in numerous economic posts at Global Affairs Canada, including the Commercial Policy Division, the GATT Division, and the US Trade and Economic Policy Division.
Larry Holloway
Interim Dean | University of Kentucky College of Engineering
Dr. Larry Holloway is the Interim Dean of the College of Engineering at the University of Kentucky. Dr. Holloway joined UK in 1991 as a faculty in Electrical and Computer Engineering. He has served in several administrative roles at the University, including formerly as the Chair of the Department of Electrical and Computer Engineering and the Director of PEIK, the Power and Energy Institute of Kentucky. His research has been in manufacturing systems, control, and energy systems.
Cheryl Stevens
Dean of Ogden College of Science and Engineering | Western Kentucky University
Through her role as Dean, Cheryl established a college level Student Success and Advising Center, established a Women in Science and Engineering (WISE) initiative on campus, created an Ogden College External Advisory Council, works closely with the Chamber of Commerce to support regional economic development, and oversees the design and construction of a much needed science building. She is particularly interested in issues related to workforce development and diversity and inclusion. Furthermore, she is involved in development and fundraising including donor cultivation and stewardship. In addition to serving as Dean of Ogden College, Dr. Stevens serves as the President of the WKU Research Foundation (January 2015 - present).
Alan Ewing
Managing Partner | E-Qualus Partners
Alan Ewing is president and executive director of the Car Connectivity Consortium, an organization dedicated to cross¬industry collaboration in developing MirrorLink, an open standard for car-smartphone connectivity. Ewing is the Consortium's leading voice in the discussion of the connected car, MirrorLink, SmartPhone as Key and the Consortium Car Data Marketplace.

Before joining the Car Connectivity Consortium, Ewing worked at Nokia for 15 years where he served in many capacities including director of web and internet technologies and manager of certification and regulatory policy.

He holds a bachelor's degree from Eastern Kentucky University and a master's degree the University of Tennessee.
Josh Benton
Executive Director of Workforce Development | Kentucky Cabinet for Economic Development
Josh Benton is an economic and workforce development professional with over a decade of experience with the Kentucky Cabinet for Economic Development and currently serves as the Executive Director of Workforce Development. Within this position, Josh leads the Cabinet's workforce efforts including program and policy development, management of the Bluegrass State Skills Corporation and, through partnership, promotes the Commonwealth's private sector-focused workforce initiatives such as KY FAME, Work Ready Communities, Registered Apprenticeship, and the Work Ready Skills Initiative. Josh holds a bachelor's degree in Political Science from Cumberland College and master's degree in Public Administration from Kentucky State University.
Gail DePuy
Associate Dean for Academic and Student Affairs | J.B. Speed School of Engineering, University of Louisville
In the area of scholarly research, Dr. DePuy has served as Principal Investigator or Co-Principal Investigator on over $2.4 million worth of funded research for organizations such as such as the National Science Foundation, Department of Energy, Naval Surface Warfare Center-Crane, IN Division, American Commercial Barge Lines, and Microsoft. She has authored over 80 technical publications appearing in multiple journals.

She received her B.S.I.E. from North Carolina State University, an M.S. in Industrial Engineering and Operations Research with a concentration in Human Factors from Virginia Polytechnic Institute and State University, an M.S. in Industrial and Systems Engineering with a concentration in Manufacturing and Production Systems from The Georgia Institute of Technology, and a Ph.D. in Industrial and Systems Engineering from The Georgia Institute of Technology.
Joseph McCabe
President and Chief Executive Officer | AutoForecast Solutions LLC
Joseph has a deep and successful background providing automotive production forecast solutions and advisory services to the global community. Mr. McCabe is responsible for managing the global vehicle, powertrain, and drivetrain forecasting operations as well as the proprietary business intelligence solutions at AutoForecast Solutions LLC (AFS).

Mr. McCabe has over two decades of experience providing strategic advisory services and forecasting solutions to the global automotive industry; providing strategic decision support to government agencies, OEMs, all tier levels of the supply chain, and the financial & academic communities. Mr. McCabe earned a Bachelor of Chemical Engineering degree from Villanova University and an MBA from Pennsylvania State University.
Trey Riddle
CEO | Sunstrand
Dr. Riddle started his career in composites performing accelerated static and fatigue structural testing on wind turbine blades. He went on to develop novel probabilistic methods to evaluate variations in mechanical properties of composite structures containing defects. He started Gradient Engineering, an engineering services firm focused on polymer composite applications. He is now the CEO of Sunstrand, the leading supplier of biomaterials for composite, technical nonwoven and plastic applications. Dr. Riddle received his BS and PhD in Mechanical Engineering from Montana State University and Masters from Cornell University.
Greg Coker
Founder | The Institute for Soft Skills
Greg Coker is the founder of The Institute for Soft Skills: a full-service leadership development and consulting firm with a mission of enhancing both individual and organizational effectiveness. His clients include public education, business and industry, colleges and universities, nonprofit organizations and high performance individuals who benefit from his executive/life coaching. Greg is the author of "Building Cathedrals: The Power of Purpose" and the Soft Skills Field Manual. He travels the country delivering keynote speeches and conducting workshops based on the principles of individual/organizational effectiveness, leadership, employee engagement, culture and purpose, the focal point of his books.
John Nielsen
Managing Director | Automotive Engineering and Repair, AAA
Nielsen joined the AAA executive management team in 1998 as the director of the Approved Auto Repair program. Under his watch, the network has grown from 1,600 to nearly 8,000 facilities located throughout North America. In 2013, John was tasked to develop an automotive engineering group that provides assessments of emerging automotive technology and trends important to motorists, legislators and the repair industry.

He has more than 25 years of experience in the automotive industry. He has held an ASE Master Automotive Technician certification, authored the book "Making Sense of Car Care", and provided technical support to numerous industry projects and government initiatives. He also serves as executive editor of AAA's new car and truck reviews, and is a regular guest on radio and TV shows through out the country.
John Wagster
Member | Frost Brown Todd
John specializes in helping multinational companies forge cross-cultural contractual arrangements around the world, using industry best practices and western-style contracts. John also focuses on technology-related commercial agreements with a particular interest in the automotive space, cryptocurrencies and blockchain technology. He represents OEMs and suppliers in the automotive industry as they interact to build best practices and hold each other accountable in the rapidly emerging connected car/autonomous vehicle arena. John has also assisted with outsourcing strategies and partner due diligence for dozens of companies across the U.S., Europe and Asia. He previously served as inside and outside counsel to technology companies in Silicon Valley and China and also served as the staff director of a subcommittee of the U.S. Senate Committee on Governmental Affairs in Washington, D.C.
---
---
More speakers to be announced!
Some of our Past Speakers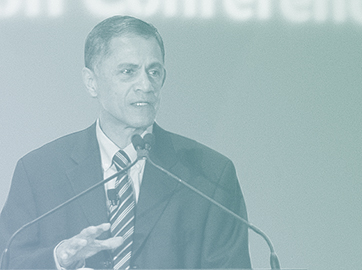 Victor Mendez
U.S. Department of Transportation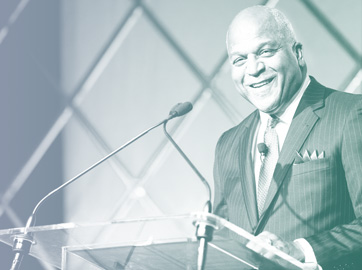 Will James
TMMK (Toyota)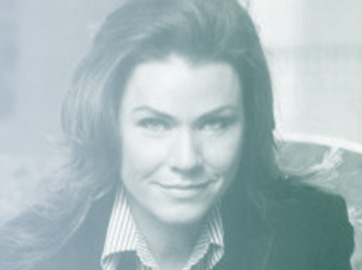 Jean Marie Thrower
Supplier Development Systems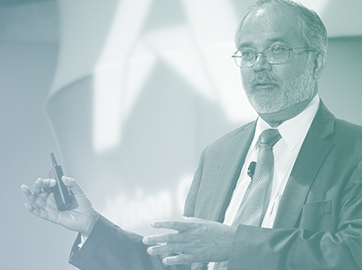 Mustafa Mohatar
General Motors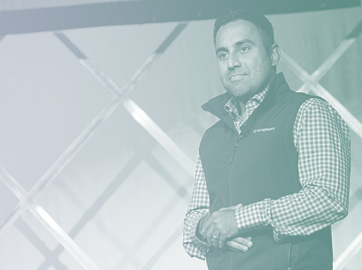 Ankur Gopal
Interapt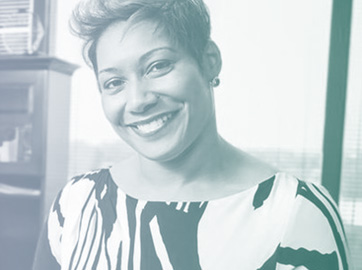 Tiara Wayne
TKT & Associates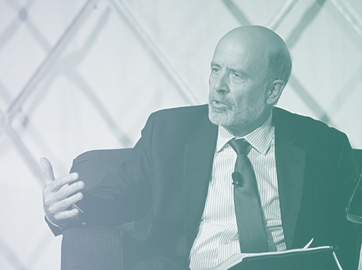 David Guilford
Automotive News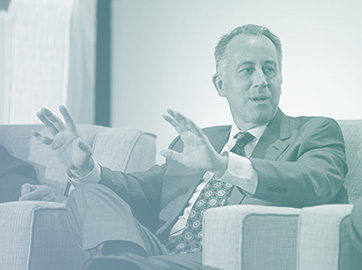 Chris Nielsen
Toyota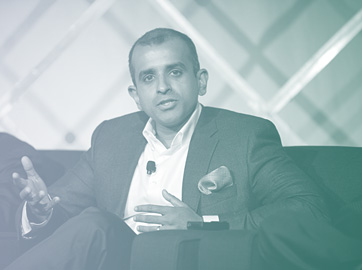 Isaac K. Mathew
UPS - High Tech Segment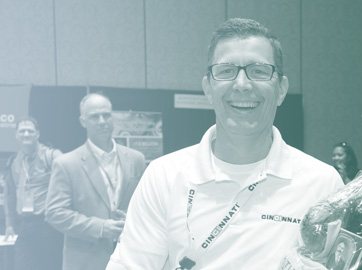 Rick Neff
Cincinnati Inc.
Jim Cuppy
Hitachi