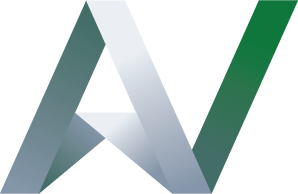 Agenda
---
Download the Agenda PDF
Monday, August 7th
8:30 AM - 12:30 PM
Spark Matchmaking Event (Additional Registration Required)
From electrical circuits to fuel lines, solid connections keep engines purring. At the Kentucky Automotive Industry Association, we understand that connections also fuel your business. That's why we're happy to incorporate the widely popular SPARK Matchmaking Event into this year's AutoVision! Attendees who purchase one of the limited matchmaking packages may sign up for exclusive one-on-one meetings with leading OEM and Tier I procurement representatives. Those meetings could be the beginning of a profitable relationship!
9:00 AM - 12:00 PM
Industry Tour and Lunch (Additional Registration Required)
Kicking off the conference on Monday morning will be an optional industry tour in the Central Kentucky area. Participants lucky enough to secure one of the limited-seating tickets will be treated to an inside look at an area supplier, a leading workforce training model, as well as a networking lunch. Transportation will be provided, returning in time so not to miss the start of AutoVision!
11:30 AM
REGISTRATION AND EXHIBIT HALL OPEN
1:30 PM - 2:00 PM
WELCOME ADDRESS
Dave Tatman, Kentucky Automotive Industry Association
2:00 PM - 3:00 PM
DEEP LEARNING: I SEE. I THINK, I DRIVE. I LEARN
3:00 PM - 3:15 PM
BREAK AND EXHIBIT HALL
3:15 PM - 4:15 PM
The Global Automotive Outlook – Addressing the disruptive forces shaping the competitive landscape
4:15 PM - 5:15 PM
US TRADE: WHAT POTENTIAL CHANGES MEAN FOR THE AUTO INDUSTRY
5:15 PM - 5:30 PM
SPONSOR RECOGNITION
5:30 PM - 7:00 PM
Opening Reception
7:00 PM - 9:00 PM
DinnerView (Additional Registration Required)
TUESDAY, AUGUST 8th
7:15 AM - 8:00 AM
Breakfast
8:00 AM - 8:50 AM
THE TECHNOLOGY LANDSCAPE IN THE SUPPLIER COMMUNITY
8:50 AM - 9:40 AM
LIFT - Lightweight Innovations For Tomorrow: An Overview in Manufacturing Innovation
9:40 AM - 10:00 AM
BREAK AND EXHIBIT HALL
10:00 AM - 10:50 AM
PREPARING FOR AN AUTONOMOUS FUTURE
11:00 AM - 11:45 AM
BREAKOUT SESSIONS
EV-STS: Kentucky's Federally-Funded National Automotive Research Center
Mahendra Sunkara, University of Louisville
TAKING KENTUCKY'S WORKFORCE TO THE NEXT LEVEL
12:00 PM - 1:15 PM
LUNCH AND KEYNOTE SPEAKER
1:15 PM - 1:45 PM
BREAK AND EXHIBIT HALL
1:45 PM - 2:30 PM
BREAKOUT SESSIONS
Soft Skills Boot Camp
ENVIRONMENTAL AND FINANCIAL BENEFITS OF RENEWABLE RESOURCES
2:30 PM - 2:45 PM
BREAK AND EXHIBIT HALL
2:45 PM - 3:45 PM
SMART MOBILITY IN TODAY'S WORLD
3:45 PM - 4:45 PM
UNIVERSITY PANEL : PUTTING THE SKILL BACK IN KENTUCKY'S AUTO INDUSTRY
Dave Tatman, Kentucky Automotive Industry Association
4:45 PM - 5:00 PM
CLOSING REMARKS AND DOOR PRIZES
**Agenda is subject to change